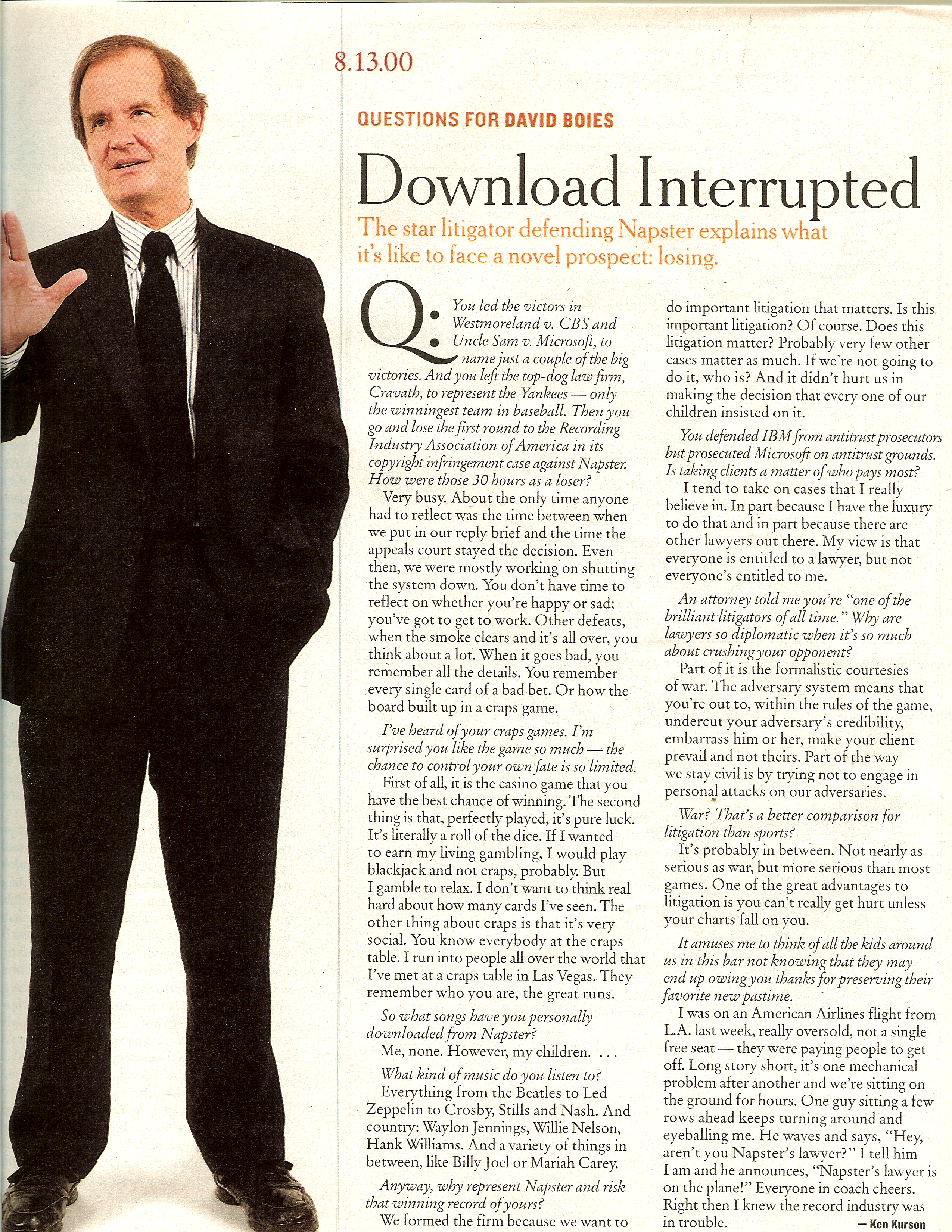 David Boies has been involved in many of the most important legal cases over the last 30+ years. He represented Al Gore in the 2000 recount, Yankees boss George Steinbrenner against MLB, CBS when General William Westmoreland sued, disgraced Enron CEO Andrew Fastow, and more recently, Boies was involved in a very strange situation in which he was fired by the New York Times for his role in helping Harvey Weinstein hire a dark arts firm to look into journalists at … the New York Times.
Back before all that, I sat down with him at the bar at 9 W 57 to talk about what was then his big case—representing Napster when the file-sharing company was sued by the Recording Industry Association of America (RIAA) for copyright infringement. He really did look just like Ed Begley Jr, who portrayed him in the superb HBO docudrama Recount.
I stayed in touch with Boies after this meeting and he played a small role in what would become a pivotal occurrence in my life. Right after my interview of him appeared in the Times magazine, Boies signed a contract with Talk Miramax books to write his memoir. I wrote to him to ask if he'd consider me to be his co-writer. He told me that he wasn't going to use a co-writer but that he'd mention me to Tina Brown for other projects she had cooking. A couple weeks later I was called to audition to co-write a book with Rudy Giuliani.
Here's a photo I took of Boies with his friend and one-time rival on Bush v Gore, Ted Olson. They were jointly honored by the Citizens Committee for NYC for supporting gay marriage and Boies invited me to sit at his table.