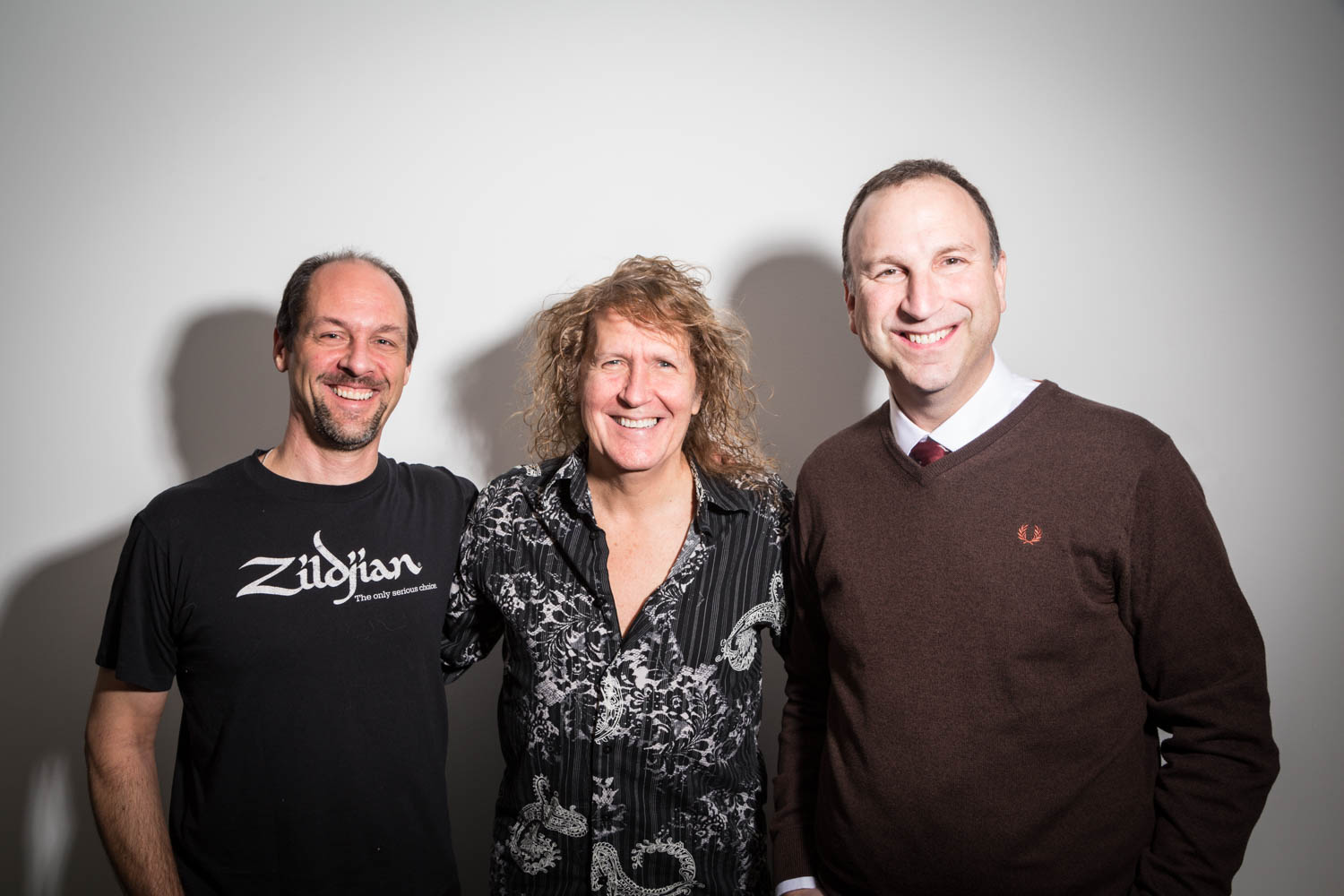 Randy Jackson is the founder/singer/songwriter/guitarist for the pop-metal band Zebra, which made a little bit of noise in the early 80s. They never had a hit and the closest they came to a moment was with their first album, which got into the 50s on the Hot 100. But in some ways, you could make a strong case that Zebra was one of the five most important bands in the direction my life took.
Here's why.
In 1983, when their record was starting to pop, Zebra did a tour with Loverboy. Somehow five of those songs, including their very best song "Tell Me What You Want," winded up on a television show called "Rock n Roll Tonight" – live performances filmed at Perkins Palace in Pasadena, Ca, with live audiences brought in specifically for the show. The hour-long show would feature two or three acts and in some markets, the broadcast was simulcast on a local rock station, which was amazing, since this was before the advent of decent or even stereo sound on television sets.
Anyway, my best friend and musical partner John Packel, who was the drummer in my high school band Rox, somehow had a videotape of that performance. Even that fact is strange to me. VCRs were in their infancy at this point. His and our other best friend, Kevin Sanders, who played bass in Rox, were the first two VCRs I ever saw. They were gigantic units that sat on top of the television and it blew my mind that you could record a show and watch it whenever you like and rewind and stuff.
I don't know why John taped that particular episode – he had never heard of Zebra either. But we were new at being in bands and hungry to learn how it was done – it's hard to fathom in today's YouTube world but just watching how your rock heroes stood and how they held their guitars and what brands of equipment they used – it was all very novel to be able to watch that kind of thing from the comfort of your home and rewind and learn songs that way.
John and I watched those songs over and over and over. The other Rox guys, Kevin and Scott Nabat, joined us too, but for John and me that videotape was like the Constitution – we didn't just watch it, we studied it.
I would watch the bass (Felix Hanemann) player's hands and marvel at how he could also play synthesizer pedals with his feet, doing different melodies. John would study the drummer, Guy Gelso, and point out to me that he was hitting the bell of the cymbal to get different tones to distinguish the bridge from the chorus. I can literally picture exactly where we'd sit in John's sunroom/tvroom in the back of his house on Walters Ave in Northbrook.
That tape taught me so much about musicianship and live performance. Zebra is just three guys, but they're all virtuosos, but not in an Emerson Lake and Palmer way, more like Triumph, where the song is the thing, not the player.
John and I didn't know each other well at that point – it was the first year of our friendship. But we sensed in each other a kindred spirit. We are very different guys, raised very differently and with very different personalities. But we share that thing where if we're going to do something, we practice it over and over and over and are as enthusiastic on the 20th try as the first. We made our band practice way more than other high school cover bands, but on top of that, John and I practiced together just the two of us, all the time, just me playing piano and singing and John on drums. The other guys weren't as into that.
I truly believe that Zebra tape was a huge part of that original recognition that, as different as we were, we shared some elemental "get it right" gene.
The way you learn how to play music is by playing others' songs. And the way you get better is by picking songs that are too hard for you. Rox covered "As I Said Before" – it was insanely over our head. The bridge has these superfast arpeggio runs that don't work if they're not in perfect time. It was ridiculous, but by the end of this famous Winter Break in Junior Year where we practiced every day for four hours (more like two hours and goofed around for two hours), we were totally nailing that song.
Zebra's second album wasn't as good as its first; they decided to produce the third themselves (a bad decision over 90% of the time) and then they faded out, reuniting for a pretty good record and to play live to still adoring fans, but essentially having given up on "making it big." So flash forward to 2016. It had been 34 years since John and I first saw that videotape.
Zebra was preparing to play its debut album in its entirety at a big reunion show on Saturday, January 14, 2017 at – how perfect is this? — Mulcahy's in Wantagh on Long Island. To promote the show, Randy Jackson came by the Observer. John joined me to meet Randy and ended up asking the best question. No entourage or handler, Randy just walked off the elevator and JP and I greeted him with the full Wayne's World "We're not worthy" treatment. He could not have been friendlier or more forthcoming as I basically asked him for an hour, "How come you didn't make it big?"
Here's the interview that came about from that meeting. There's a great story in it involving legendary A&R man Jason Flom and even a video we made of Randy. And I believe that THIS is the video from "Rock n Roll Tonight" that meant so much to us way back when.