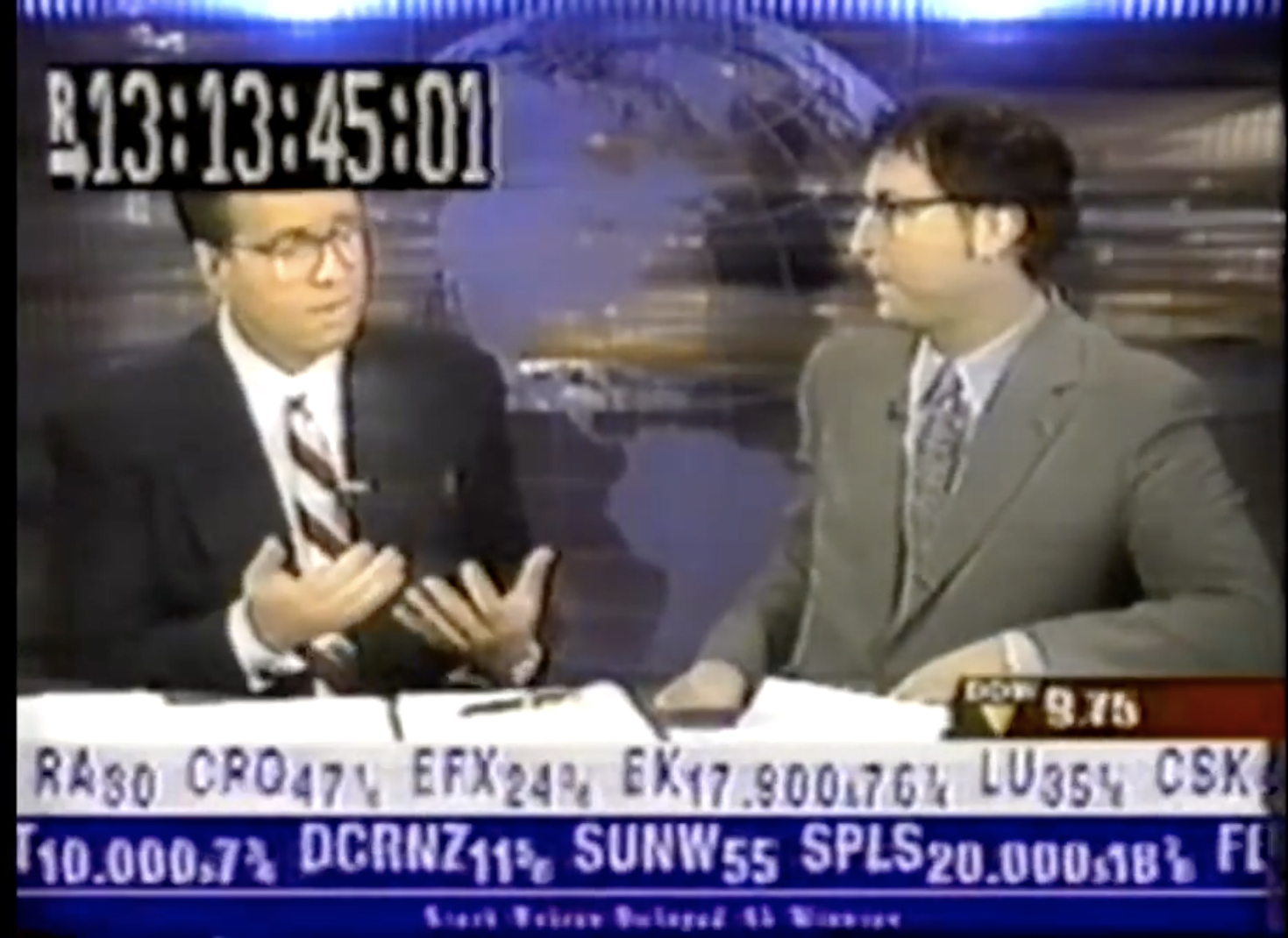 Before he helped build Fox Business into the market leader, Neil Cavuto was the host of the daytime show on CNBC and his producers had me on from time to time.
I used to get asked to come on tv a lot to discuss "what do young people think about money" type topics. It was odd to be pitched as a spokesman for my peers because I've always had an old soul and an old personality. I love old people and old things and I identify much more strongly with people from like the 50s than I did with my high school or college classmates.
I didn't even really intend Green Magazine to be for young people exactly. It was more aimed at people who were financially inexperienced of any age, actually. True, that tended to be young people, and I definitely accepted and welcomed the opportunities that came my way because of the media's hunger for youth in all its forms. But I'd get asked on all these shows about "What does someone who just graduated college with an English major do in this economy?" And I'd be like, well I majored in English and couldn't even make it through college, so you're asking the wrong dude.
Another funny thing about this clip is that at about this time The Baffler ran this absolutely brutal, lengthy piece about what an asshole I am. One of the lines was "Every Friday evening, a rumpled thirtyish young man in a badly-fitting suit jacket dispenses stock picks on CNNfn." First of all, I was only 27, not "thirtyish"! But the worst part were the remarks about "rumpled" and "badly-fitting suit jacket." I see now from this clip that fact-checking department at The Baffler got it exactly right, and I so apologize to all of CNBC's viewers. And what's with my hair?
I don't know why the picture is so rough here or what that time code is about. I do love watching these old shows though. All these companies seemed so important and permanent at the time, and now … gone. I'm not sure it's in this clip, but this segment was sponsored by local electronics giant The Wiz. Gone. Two of the big tickers in this screenshot are Lucent and Sun Microsystems. Both gone.