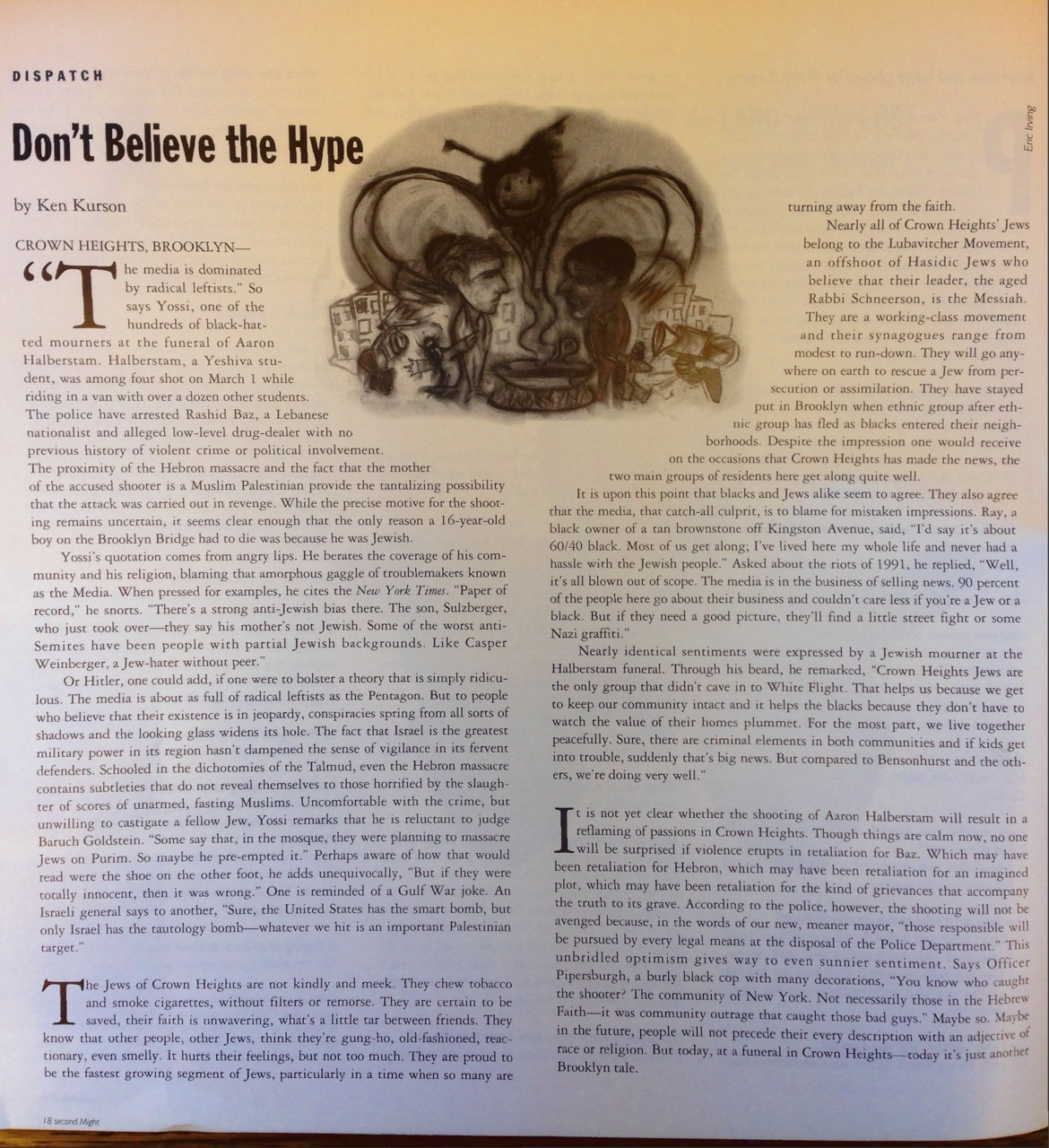 I went to Crown Heights in March, 1994, to do a story for Might Magazine in the wake of the murder of Ari Halberstam in Brooklyn.
A Jew named Baruch Goldstein had also just killed a bunch of Palestinians in Hebron. Tensions were very high. I was reporting and getting quotes from everyone. One Jew called Yossi told me he was reluctant to judg
e Goldstein. "Some say that, in the mosque, they were planning to massacre Jews on Purim. So maybe he pre-empted it."
Perhaps aware of how that would read were the shoe on the other foot, he added, "But if they were totally innocent, then it was wrong." Anyway, after I talked to a bunch of people, someone asked me if I was Jewish. I said, "Of course I am." He asked if I'd put on tefillin that morning and I told him I never had, not even once.
Anyway, all of a sudden all these young guys (I'm 25 in this picture and these guys were 5-10 years younger than me) rushed over because you get a big mitzvah for putting tefillin on a Jew for the first time. They walked me through it and you can see that I look a little high from it.
Here's a photo they took of me.